Professional Security Services & Facilities Services in Leeds & Yorkshire
Providing businesses across Yorkshire with professional, fully licensed security & facilities services with the most cost effective prices in the region.
Based in Leeds but serving clients around Yorkshire and the UK, we are leaders in manned security, mobile patrols, CCTV and access control but specialise in all aspects of security to protect your business and keep your employees and assets safe.
"One of the most professional and cost effective companies for security Leeds"
To compliment our security solutions we also offer a wide range of facilities management services including office cleaning, window cleaning, waste management and much more, from security vetted staff that will not compromise your business.
We customise all our security & facilities packages to suit the needs of your business, but keeping the flexibility to change and grow as your business does.
What our customers say
Emergency Cover
Our business had recently had a break in and been vandalised quite badly, leaving the building vulnerable to other crimes. We contacted Kingsman Group about getting emergency cover over night until we could arrange for the building to be properly secured in the morning. They were very helpful and got us a mobile patrol and on site guard within the hour. Great service.
Molly in Wakefield
Monitoring our CCTV – 24/7
We have multiple business sites across the Yorkshire area. We needed a company to install and monitor our CCTV systems 24/7 to protect our business and assets. After talking to several companies we decided on Kingsman Group and we weren't disappointed, their state-of-the-art CCTV monitoring station keeps track of all our CCTV and any issues are responded to rapidly and we are informed as soon as anything occurs.
John in Bradford
Responsive & Professional
We had a multitude of break ins and vandalism before we hired Kingsman Group. Now due to their manned patrols and professional guards we no longer have issues. If an alarm did go off we got a very rapid response from their team and they took care of everything. Would highly recommend to anyone wanting a great security service for their business.
Bob in Leeds
Outstanding Security Guards
Our company was in need of help with our security due to several break-ins at our plants. We contacted Kingsman group after they were referred to us by a client. We found them extremely professional, setting up an easy to understand security system and also supplying us with roaming patrols to keep an eye on our plants at very reasonable prices.
Joanne in Huddersfield
Cleaners That Care
We own a quite large office building and need cleaners as our previous company let us down. We reached out to Kingsman Group and they quickly supplied us with a great group of cleaning staff. We could tell from the work they really cared about the job they did, sometimes going the extra mile to clean areas that our previous cleaners had not, they also ensured all desk were cleaned without disturbing the workers. I would definitely recommend Kingsman Group for your facilities services.
Christine in Leeds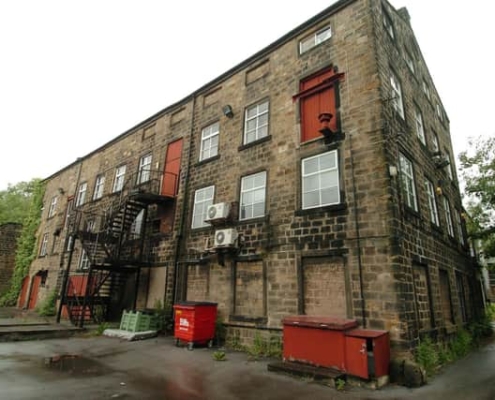 https://kingsmangroup.co.uk/wp-content/uploads/2023/11/Abbey-Mills-Leeds.jpg
427
640
SykesIT
https://kingsmangroup.co.uk/wp-content/uploads/2022/03/logo-288x300.png
SykesIT
2023-11-07 19:48:52
2023-11-07 20:53:16
Abbey Mills – Secured By Kingsman Group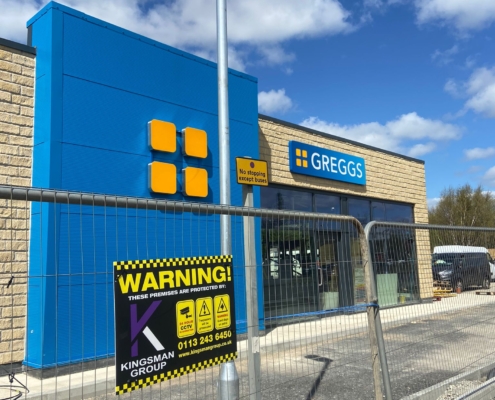 https://kingsmangroup.co.uk/wp-content/uploads/2023/05/Greggs-Signs-Up-Protected-by-Kingsman.jpg
2048
1536
SykesIT
https://kingsmangroup.co.uk/wp-content/uploads/2022/03/logo-288x300.png
SykesIT
2023-05-02 17:04:27
2023-11-25 13:47:38
New Greggs Sign Up: Protection by Kingsman